The Daily Salt
With a razor-sharp take on everything from media representation to boob sweat, we're keeping you up-to-date on the one-liners and relatable conversations happening online right now. This is your daily fix of laugh-out-loud burns from women who give zero shits telling it how it is.
The Women Of The Internet Have Spoken...
5 days ago
Mission accomplished hun 👍🏽twitter.com/piersmorgan/st…
5 days ago
You're right, it is extraordinary I identify you as any kind of human being at all you giant pile of wank. 💦twitter.com/piersmorgan/st…
1 week ago
You don't have to write "in the era of #MeToo" in every piece about women. I promise.
1 week ago
Excited to announce that I am going to be a columnist for the @Telegraph + that it comes as part of their wider commitment to women's sport ♥️this has loads of potential + will hopefully shine light on some incredible sporting feat...
1 week ago
If you're a woman with a verified account or a lot of followers, and you've experienced swarms and targeted harassment, here's a reminder to check what lists you're on. Block all list creators you don't know.twitter.com/moorehn/status…
2 weeks ago
I freed every single nipple. @fashionbrandcompany #freethenipple
2 weeks ago
Dear @theresa_may Have you considered giving up Brexit for lent? No one could criticise you if you said it was for lent because it's so Church of Englandy - and nearly everyone secretly wants it.
2 weeks ago
This is BIG. Looking forward to hearing how and when!twitter.com/AmikaGeorge/st…
2 weeks ago
WE DID IT!!!!! 271,000 of you signed the petition, 2,000 of you protested. Today, the government has just pledged to end #periodpoverty by pledging FREE MENSTRUAL PRODUCTS in all secondary schools! #FreePeriods ♥️ google.co.uk/amp/s/...
2 weeks ago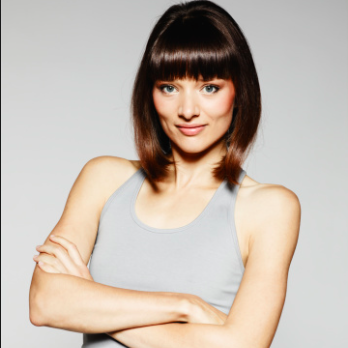 I don't need fimem PLEASE be careful on International Women's Day it's like The Purge and feminists can commit any crimes they want to for 24 hours #staysafe
3 weeks ago
#iamafeministbut when i have to walk through a crowded place like a train station, i look for a tall white man to follow fairly closely so when people move out of their way for him i can profit from his privilege. @GuiltFemPod @DeborahFW
3 weeks ago
If you're celebrating #InternationalWomensDay, please also: - recommend a woman in your office or network for a promotion or opportunity - give all the women on your team a raise because you are, statistically speaking, probably under...
3 weeks ago
Is he announcing that he's awake and about to start harassing us ?twitter.com/realDonaldTrum…
3 weeks ago
November 19th. Serious question, how many Union Jacks is too many?twitter.com/John04834681/s…